Robert W. Larsen, TEP
President & CEO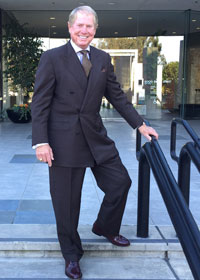 Bob began his career in the financial services industry in 1965 with the New York Life Insurance Company.  In 1967 Bob entered the management ranks of the company and by 1975 had, as General Manager of his agency, led that agency to the top position company-wide.
In 1981 Bob resigned from New York Life and formed the consulting company The Rushmore Group Inc. Based in Newport Beach, California, The Rushmore Group was organized to assist corporate owners and high-net-worth individuals protect their corporate assets and maximize the value of tax strategies using well-proven but not openly known techniques and strategies.
The Rushmore Group research team spends more than twenty-five percent of its time strategizing with men and women across the country with the brightest legal and accounting minds to analyze and understand how to use unique ideas to realize our clients' dreams.
As a result of the high-level professional relationships and membership in the London-based Society of Trust and Estate Practitioners, also known as T.E.P., the Rushmore Group team, led by Bob, displays a seasoned understanding of the needs of high-net-worth individuals and successful business owners and the strategies that can change the outcome of their life's work.  Bob places a special emphasis on the simplification of complex concepts as they relate to business, family and personal client goals.
Bob has authored and co-authored many publications, such as the article published in the prestigious "Journal of Taxation", and is frequently asked to speak at national industry events and education seminars for accountants, lawyers and community business leaders.
The Rushmore Group's high-net-worth clientele reflects our level of expertise and respect and reads like "Who's Who" in the business and professional communities.
Bob resides in Monarch Beach, California.
Daryl E. Hable
Executive Vice President & Director of Operations
Daryl entered the financial services industry nearly 30 years ago with commercial and corporate banking engagements.  For the past 15 years, he has focused on sharing and implementing insurance-based tax strategies with financial, legal and accounting advisors and their clients.
Daryl's primary focus at The Rushmore Group is sharing advanced insurance-based concepts with our strategic partners.  He also conducts the appropriate technical research tailored for each client presentation and manages the preparation of individualized presentation materials for those meetings.
Daryl and his wife, Kiersty, split their time between residences in Irvine, California and Park City, Utah.
Michelle Holmon
Assistant Vice President-Client Development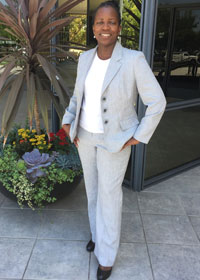 Michelle has been with The Rushmore Group since 2004.  She places a great sense of pride in delivering world-class service to our elite and exclusive clientele and, in turn, our clients are highly complementary about her.
Michelle is very proud to be an integral part of such a knowledgeable and client-focused group of individuals. "Each of us plays a strategic part in helping our clients reach their goals. Each client has his or her own passion and path to follow. Since each team member has specific knowledge, skills and talents, each of us is a specialist for The Rushmore Group."
Michelle believes in this winning formula for The Rushmore Group's success:  "Have a sense of pride and commitment in what you are doing. Inform your clients of what you can do to help them, and then follow through and do it!  Do these things and everything else will fall into place."  This is the key that sets Rushmore's team client service apart from everyone else.